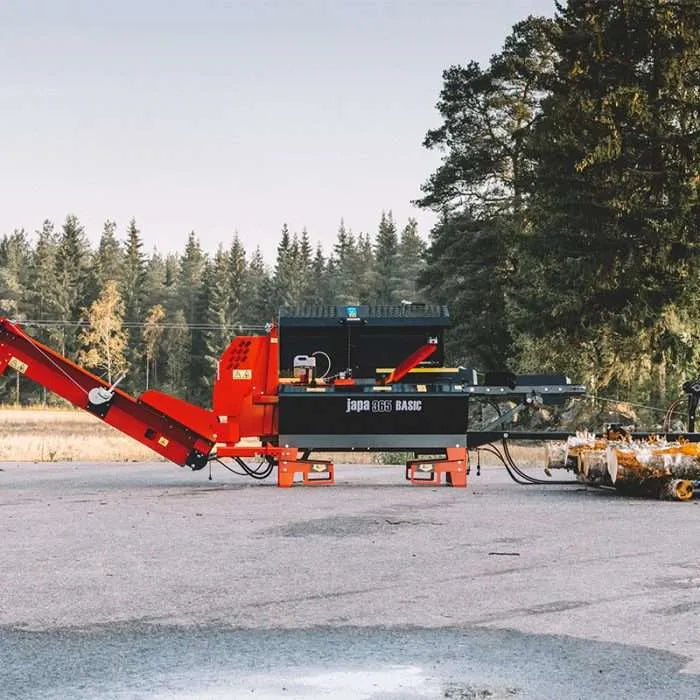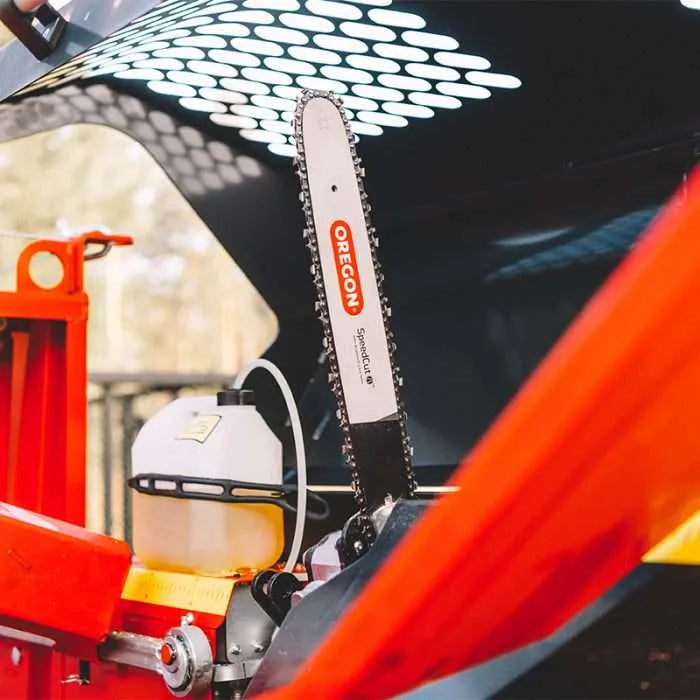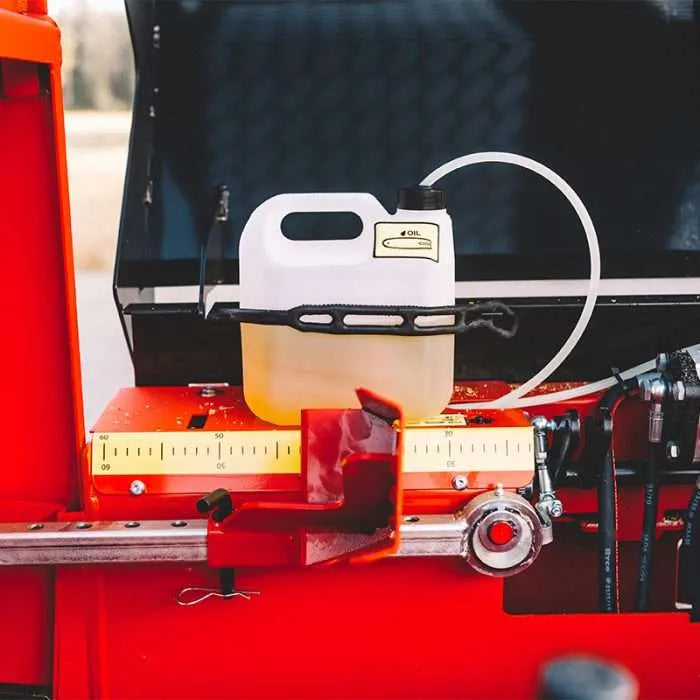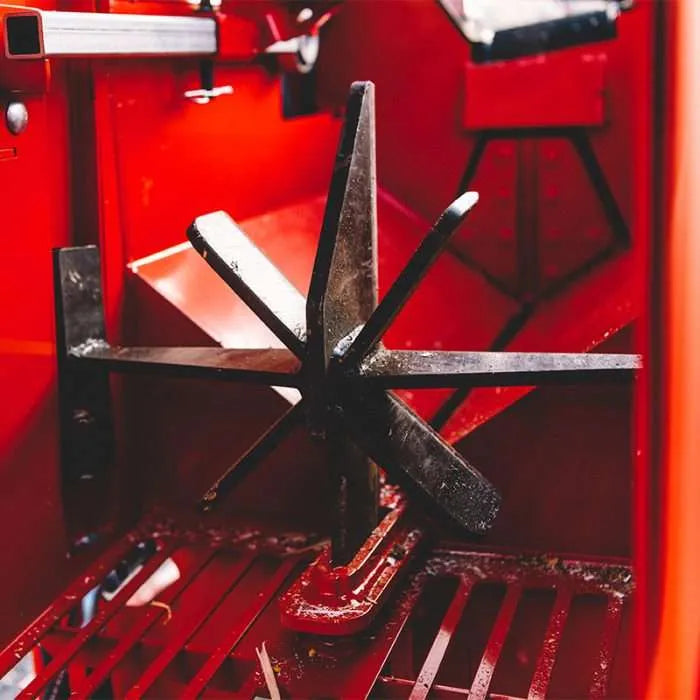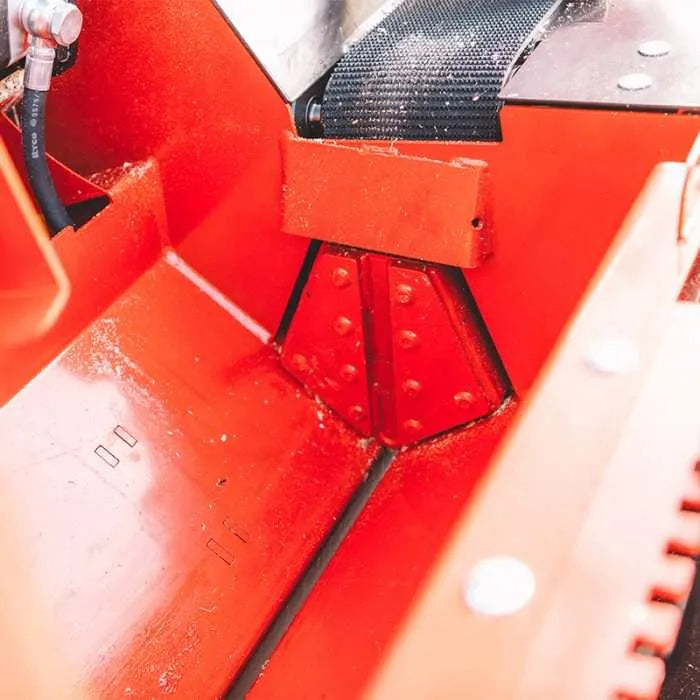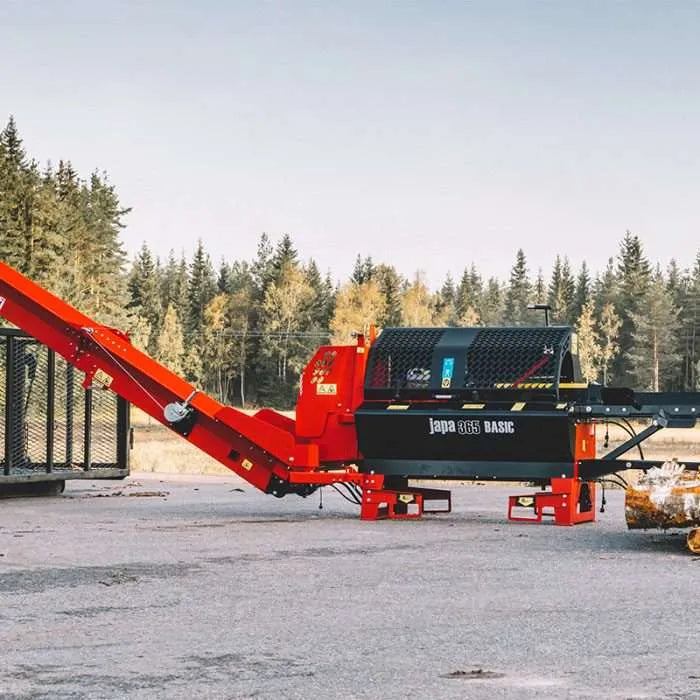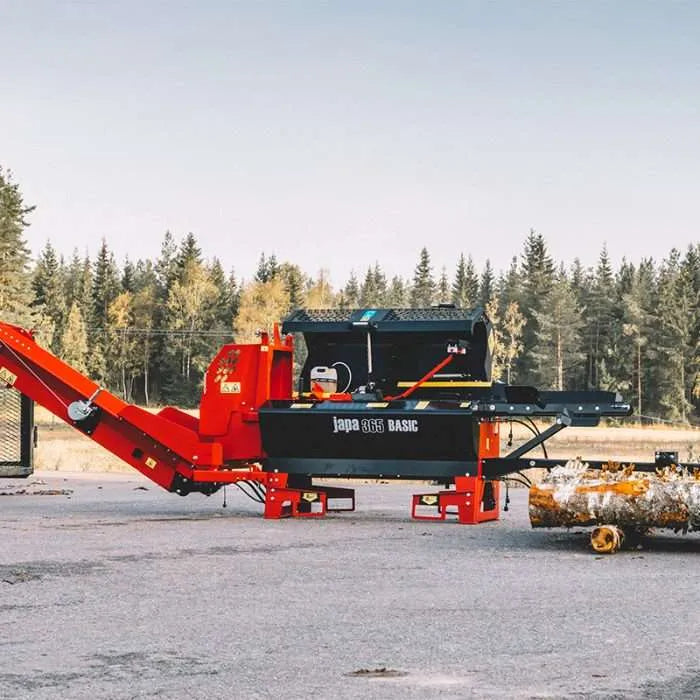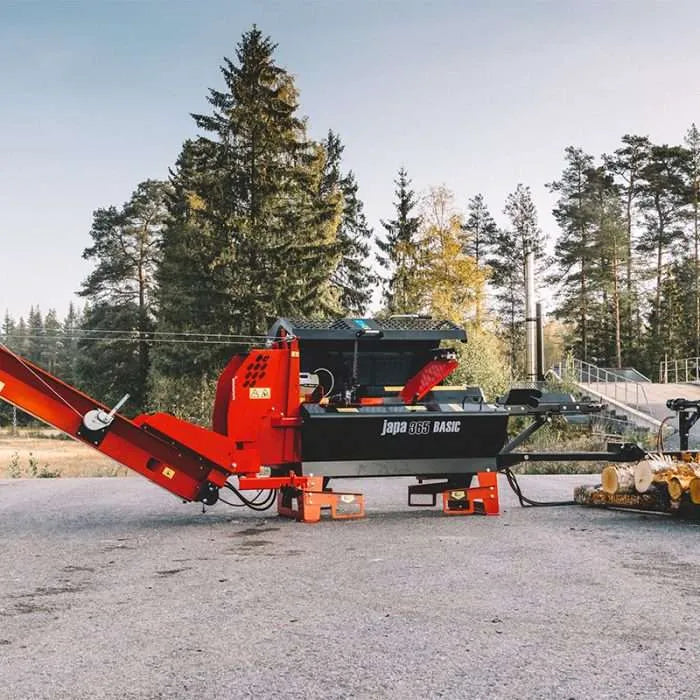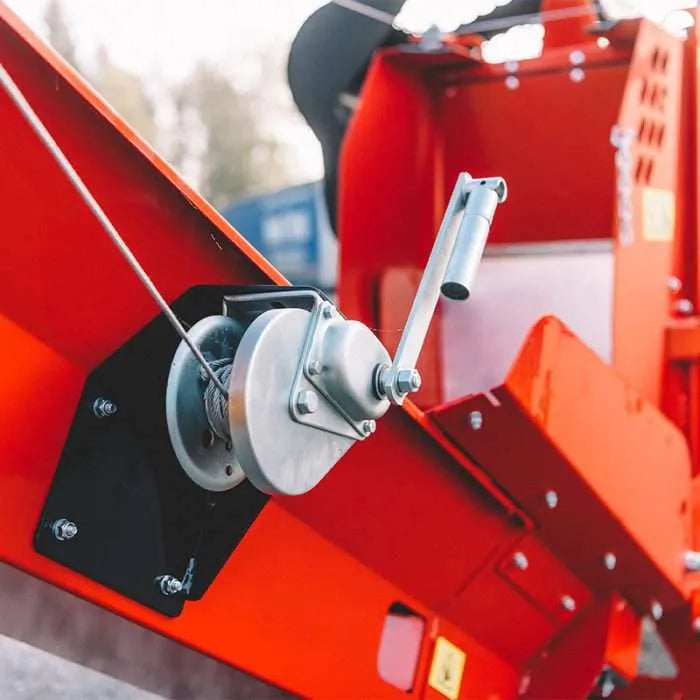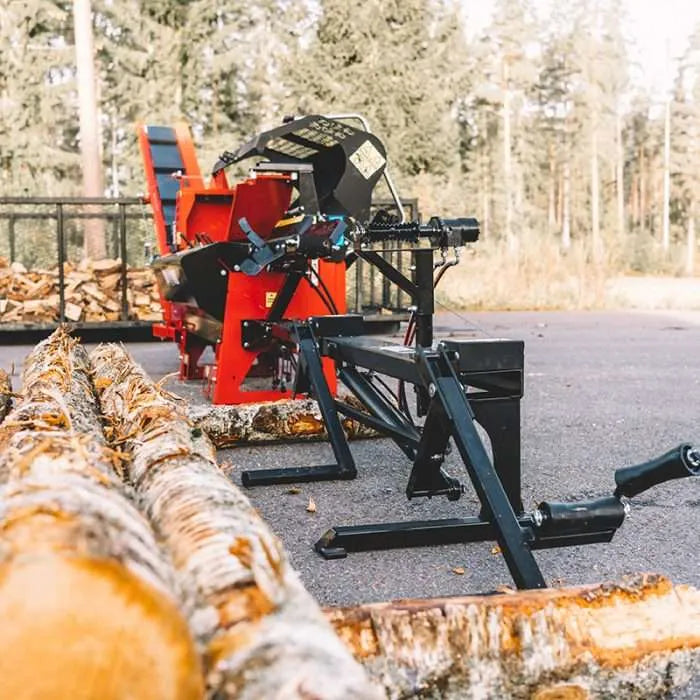 Regular price
Price From:

$21,490.00
Regular price
Sale price
$21,490.00
Unit price
per
Sale
Sold out
The Japa 365+ Basic is an excellent firewood processor for all kinds of work. This machine comes standard with a 13.8′ conveyor, a powered infeed conveyor, and auxiliary hydraulic valves and controls come standard. This allows timber decks, feeding rolls, and log lifters to be added to it.
Tractor PTO horsepower required = 30-35 HP
Select Your Options
View full details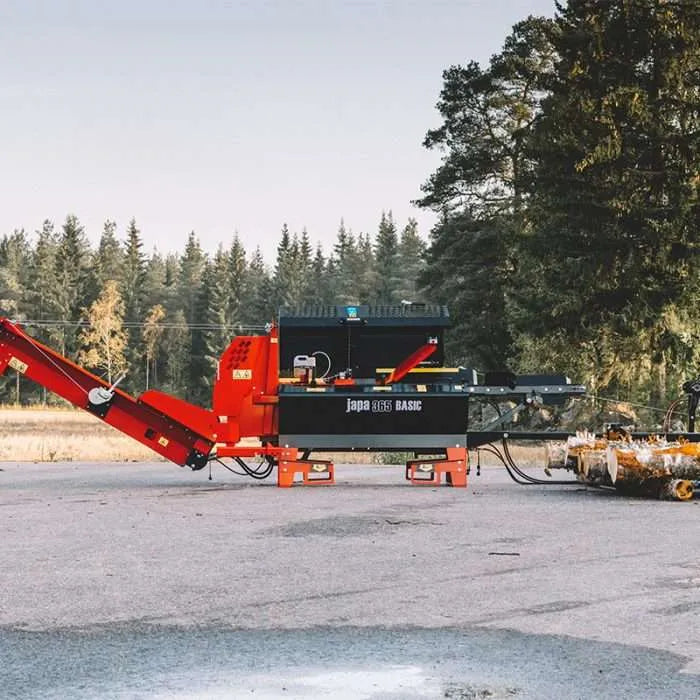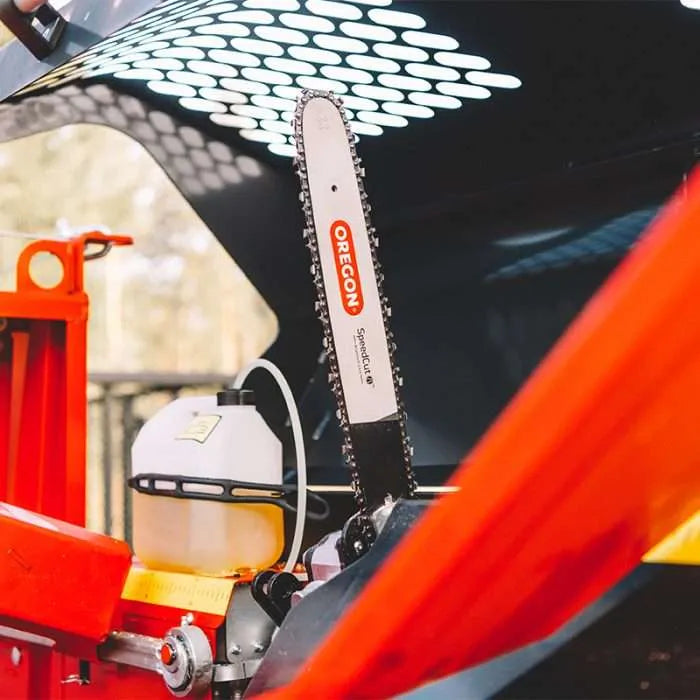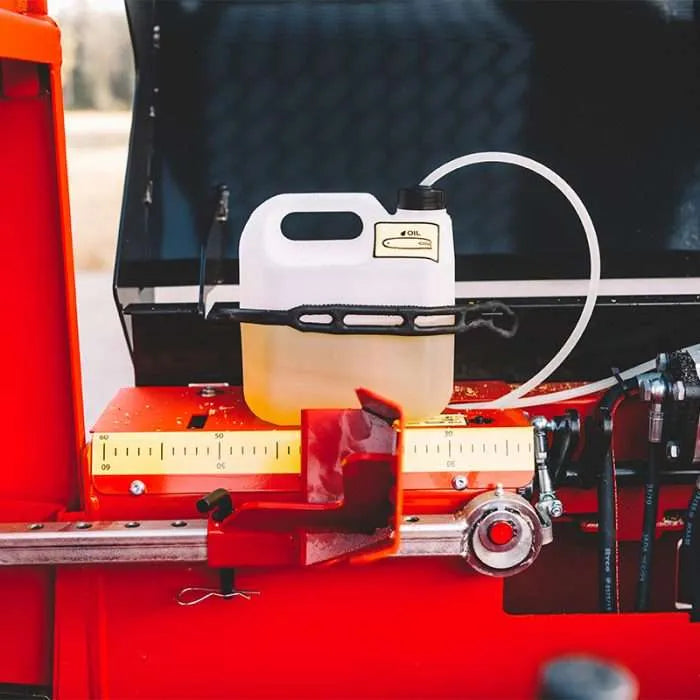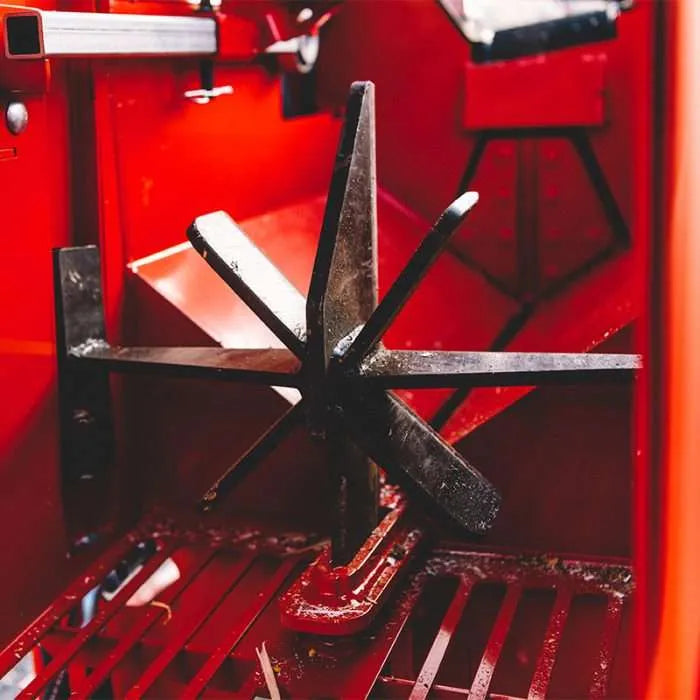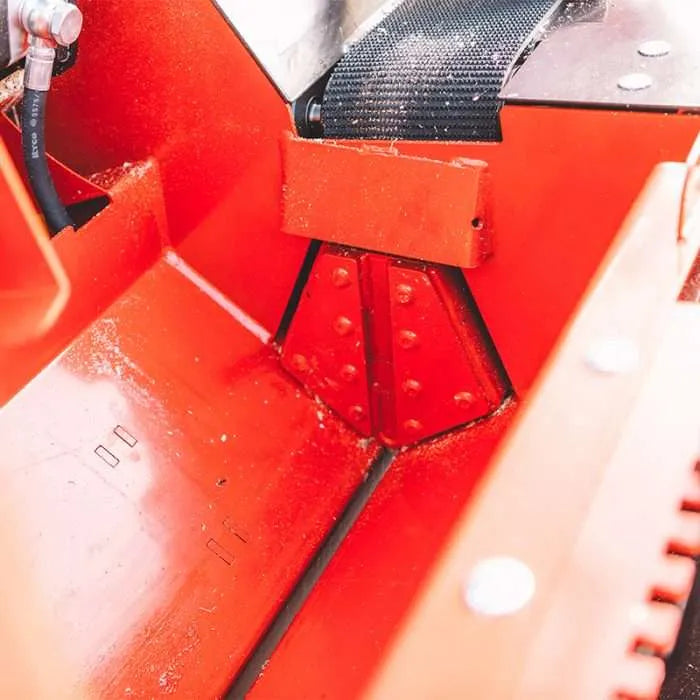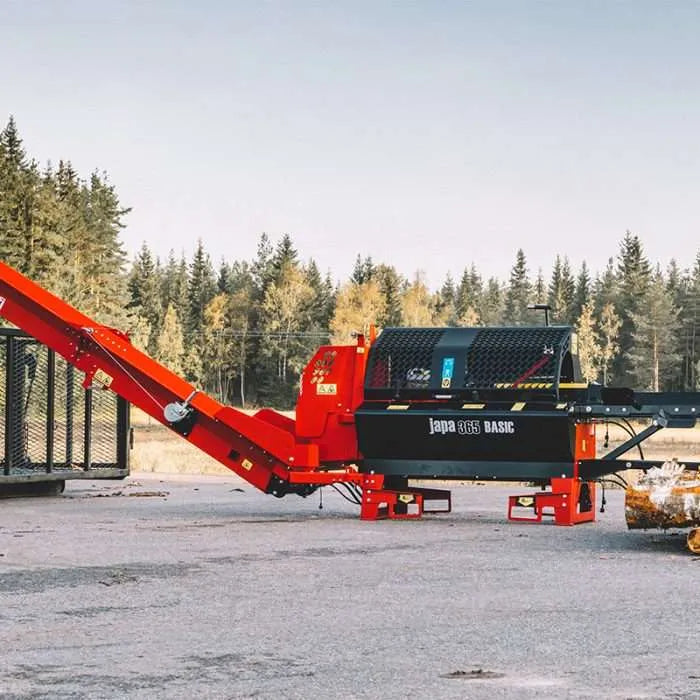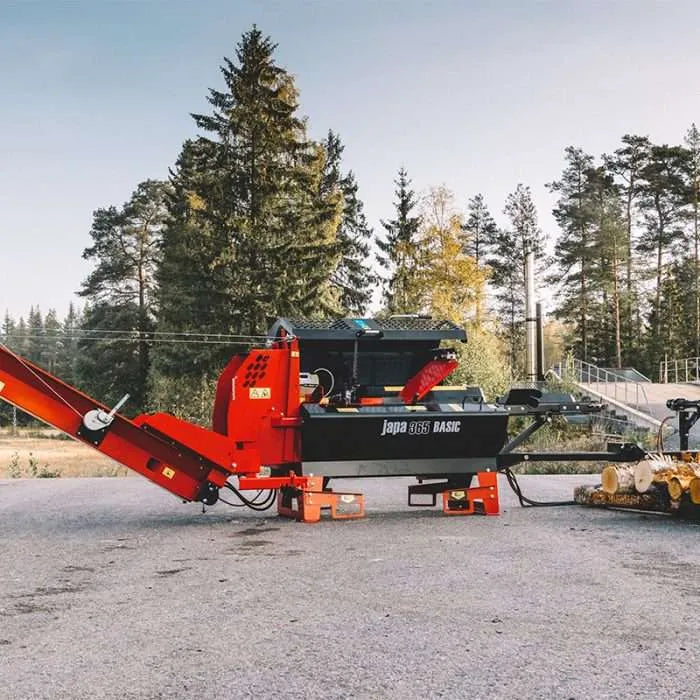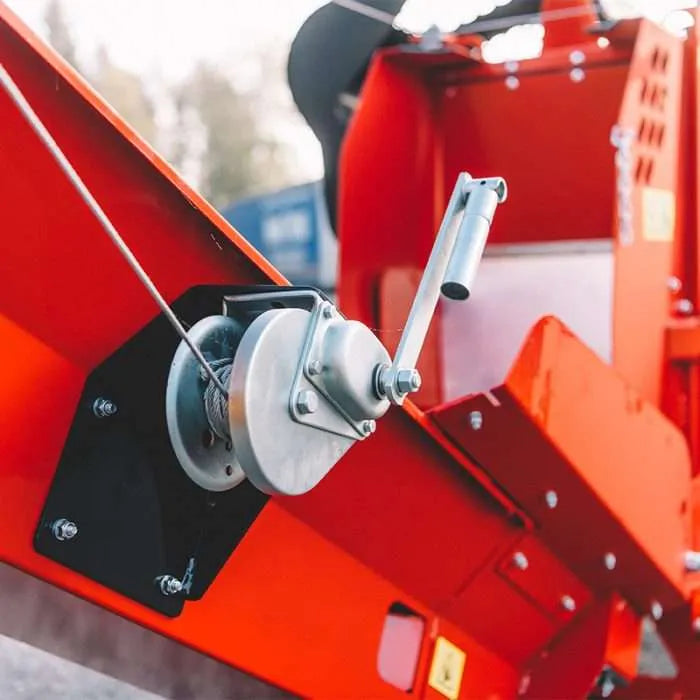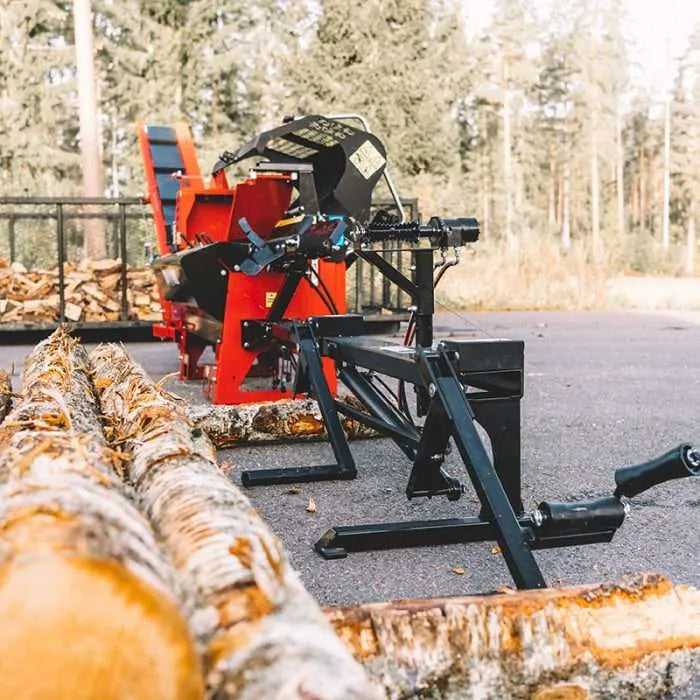 ×
Request A Quote
Get a quote for: Japa 365+ Basic Firewood Processor - Tractor PTO / No Log Lift
Quick Facts
Max Log Diameter: 14 inches
Max Cut Length: 23.6 inches
Wedge Knife Options: 4-Way Wedge, 6-Way Wedge, 8-Way Wedge
Perfect Split Knife Options: N/A
Warranty: One year
Brand: Japa
About the Japa 365+ Basic Firewood Processor
General
The Japa 365+ Basic firewood processor is powered by either tractor PTO or tractor PTO & 3-phase electric. It's a professional processor with optimized hydraulics so it can cut and split simultaneously. It has a high output, is highly efficient, and has a great uptime. Auxiliary hydraulic valves and controls come standard on the 365, which makes it compatible with multiple accessories that will make your work more efficient.
The infeed, cutting, and splitting functions are all controlled with one hand for maximum ease of use.
The Japa 365 comes with a powered in-feed and out-feed conveyor. You can easily fill up wood crates, truck beds, and more, without needing to move your firewood by hand. The Japa 365 can handle log diameters of up to 14″ and has a max cut length of 23.6″. You can use a mechanical lever to easily raise or lower the processor knife. This lets you split logs of all sizes quickly and efficiently.
The PTO configuration requires 30-35 horsepower.
The Tractor PTO & 3-Phase Electric option does not require you to use both power options at once. There are two separate pumps, one for Tractor PTO and another for 3-Phase Electric. This lets you choose how you want to run the machine.
Consistent Firewood Lengths
The Japa 365 comes with a positive log stopper. This metal positive log stop adjusts to your required cut length and will stop the log when it enters the chamber. Then when the saw comes down to cut the log, the stopper moves up and out of the way. As a result, the log drops into the split chamber without getting caught on anything.
This guarantees that your cut lengths will be uniform from cut to cut. It takes the guesswork out of processing and you don't need to deal with a hanging chain or rubber antenna that can give inconsistent results.
Self-Lubricating Bar & Chain
The Japa 365+ Basic has a hydraulic powered adjustable bar oil pump. It has a separate oil reservoir to automatically lubricate the bar and chain. As a result, it is less likely to overheat because there is less friction. Which, in turn, lets your bar and chain last longer.
A Safer Firewood Processor
The Japa 365 firewood processor has several safety features. The hydraulics and chainsaw disable when the guards are open. This prevents accidents. This means if the guard is opened while the chainsaw is running, it will deactivate. Furthermore, when the safety guard above the chamber is open, the log splitter is automatically stopped. Customer safety is at the front of every decision that Japa makes when building their machines.
Gas Engine Option
The engine configuration for this machine is a Honda iGX700 v-twin gas engine with electronic governor and electronic fuel injection.
Hydraulics
The Japa 365+ Basic is compatible with timber decks, feeding rolls, and log lifters. A log rack/timber deck greatly improves this machine's output. You can also choose to configure your machine with a log lift if you don't want a full timber deck. The hydraulic log lift will assist in raising logs onto the machine. And the hydraulic lift with feed roller will also assist in moving the logs into the cutting chamber, reducing your work load even more.
There is a Japa 365+ Pro version as well. The main differences between them is that the Basic uses a manual pull down for the chainsaw, while the Pro uses a joystick to control the hydraulic functions. The Pro is also available in a road version, while the basic is not.
To learn more about Japa, visit their site.
All pricing in USD, freight to your location or dealer is additional. Please inquire for further details.
Basic vs Pro Comparison
Below you can see a comparison of the Basic and Pro version of the Japa 365. While they can both handle the same sized logs, there are multiple quality of life improvements with the Pro version.
|   | Japa 365+ Basic | Japa 365+ Pro |
| --- | --- | --- |
| Max Log Diameter | 14″ | 14″ |
| Max Cut Length | 23.6″ | 23.6″ |
| Power Options | Tractor PTO, 3-Phase Electric, Honda iGX700 Engine | Tractor PTO, 3-Phase Electric, Honda iGX700 Engine |
| Road Version | Not Available | Available |
| Hydraulic Valves & Connections | Included | Included |
| Machine Control | Manual Saw Pull-Down Lever | Joystick |
| Conveyor Speed Regulator | Optional | Included |
| Infeed Controls | Forward | Forward & Backwards |
| Knife Adjustment | Mechanical Lever | Hydraulic Lever |
See How Others Use This Product