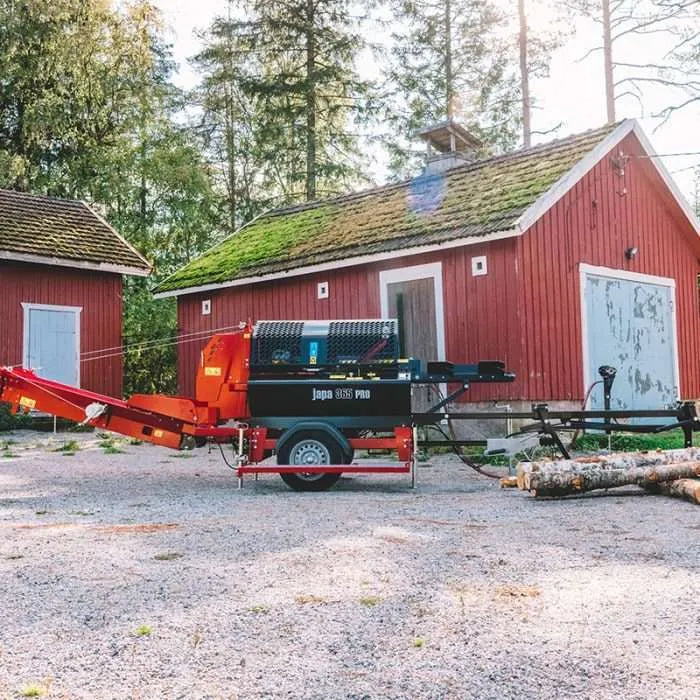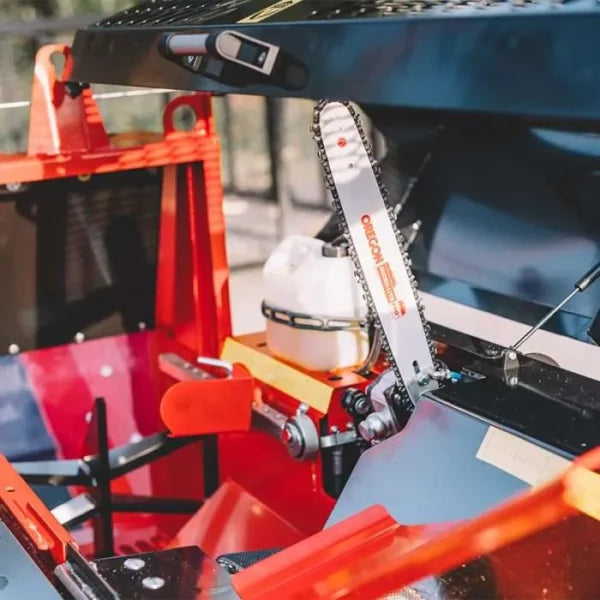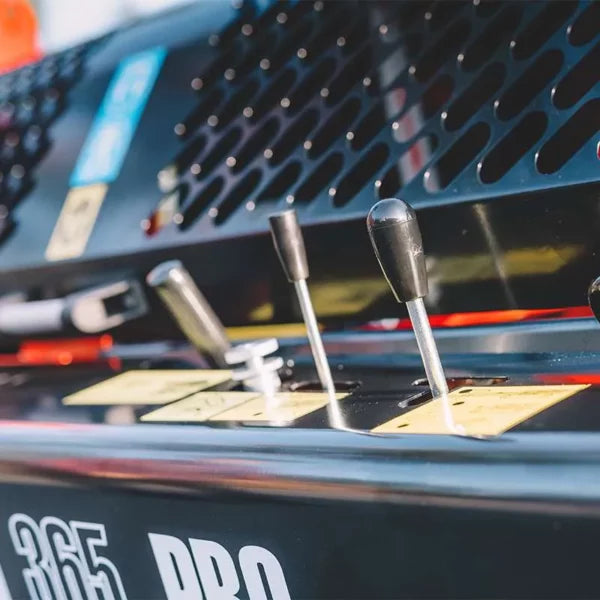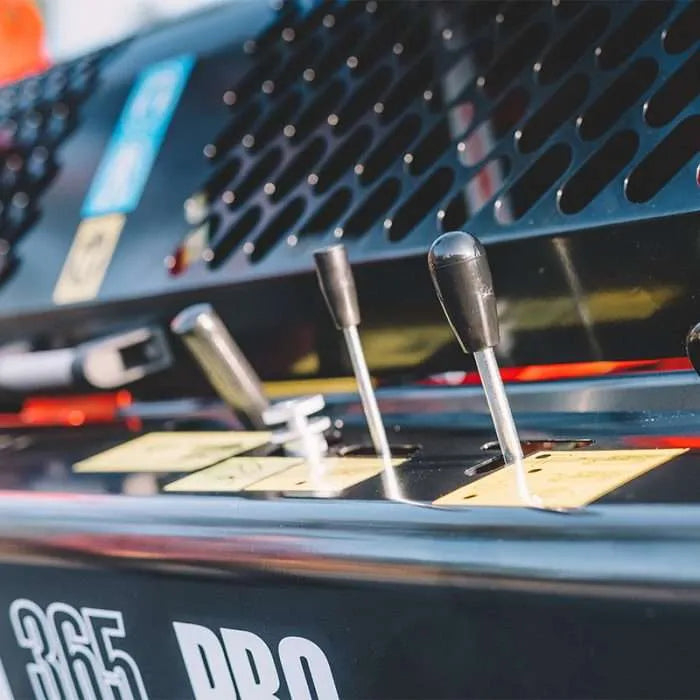 Regular price
Price From:

$25,090.00
Regular price
Sale price
$25,090.00
Unit price
per
Sale
Sold out
Select Your Options
View full details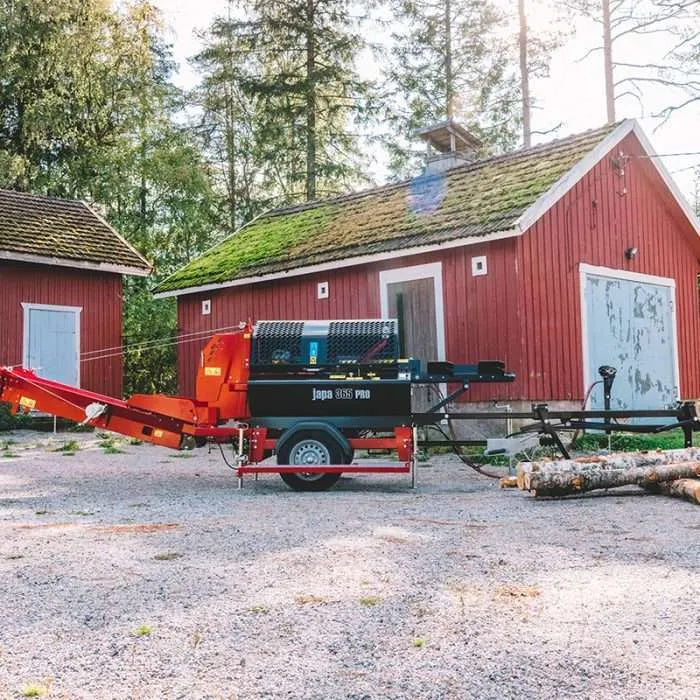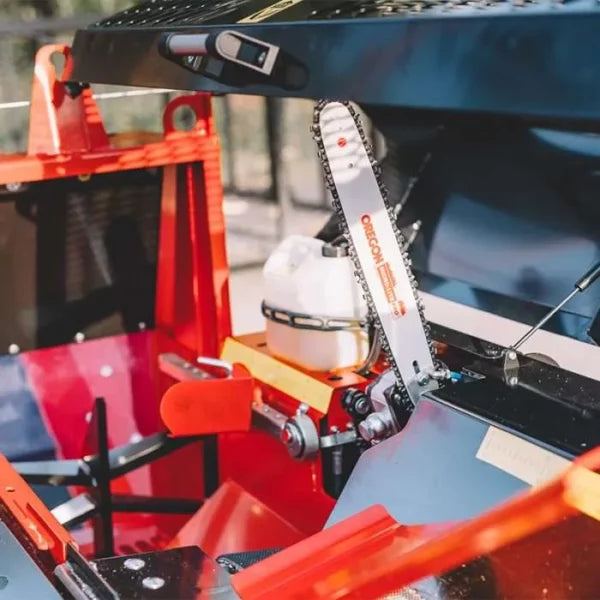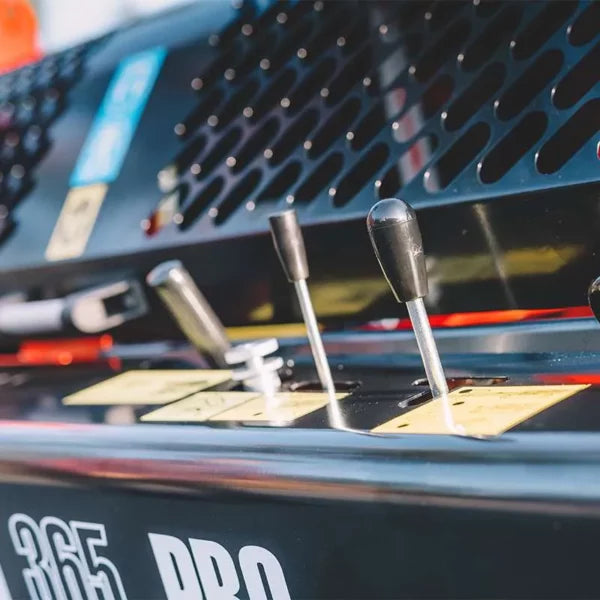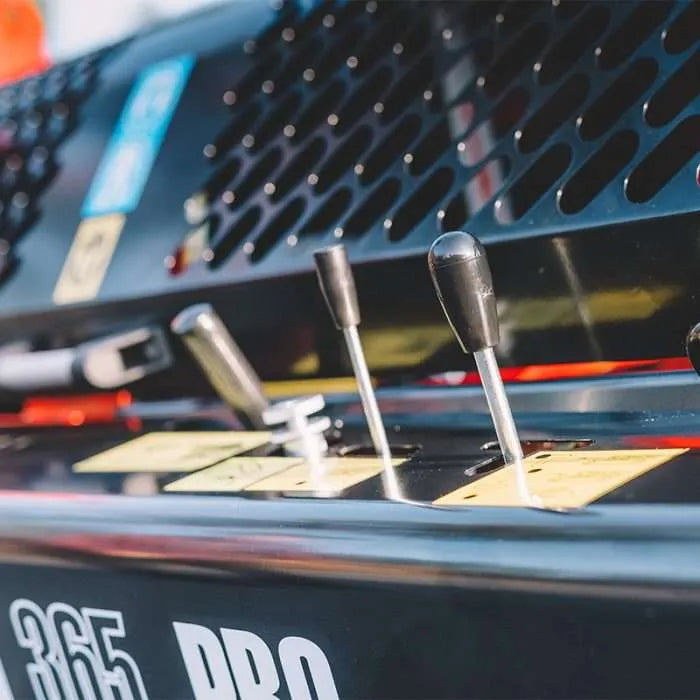 ×
Request A Quote
Get a quote for: Japa 365+ Pro Firewood Processor - Tractor PTO / No Log Lift
Quick Facts
Max Log Diameter: 14 inches
Max Cut Length: 23.6 inches
Wedge Knife Options: 4-Way Wedge, 6-Way Wedge, 8-Way Wedge
Perfect Split Knife Options: N/A
Warranty: One year
Brand: Japa
About the Japa 365+ Pro Firewood Processor
The Japa 365 Pro Firewood Processor is the ultimate solution for individuals or businesses looking to process firewood quickly and efficiently. With its powerful design, the Japa 365 Pro can help you cut and split logs of all shapes and sizes, making it a valuable addition to any firewood operation.
Save Time and Increase Productivity
Most importantly, the Japa 365 Pro can help you save time and increase productivity. With its powerful motor and fast cutting speed, you can process firewood at a rate that's simply not possible by hand. This means that you can get more done in less time, allowing you to focus on other aspects of your business or enjoy your free time without worrying about the hassle of manual labor.
Ease Of Use and Durability
One of the key features of the Japa 365 Pro is its ease of use. With a user-friendly interface and intuitive controls, you can quickly and easily adjust the machine to suit your specific needs. Whether you're cutting softwood or hardwood, the Japa 365 Pro is designed to handle it all, ensuring that you can process firewood with ease, regardless of your experience level.
Another benefit of the Japa 365 Pro is its durability. Built to withstand the toughest conditions, this machine is made from high-quality materials that are designed to last. With regular maintenance and care, the Japa 365 Pro can provide you with years of reliable service, making it a sound investment for anyone looking to process firewood.
Options and Benefits
Powered by either tractor PTO, tractor PTO & 3-phase electric, or a Honda iGX700 engine, this professional-grade machine is optimized with hydraulics to cut and split simultaneously. You can easily control the infeed, cutting, and splitting functions with just one hand using the short-throw joystick.
The Japa 365+ Pro comes standard with a powered in-feed and out-feed conveyor, allowing you to fill up wood crates and truck beds without manually moving firewood. With a maximum log diameter of up to 14" and a maximum cut length of 23.6", this machine can quickly and efficiently split logs of all sizes.
Enjoy the benefits of a self-lubricating bar and chain with a hydraulic powered adjustable bar oil pump, which ensures your bar and chain last longer. Plus, the Japa 365+ Pro features several safety features, including disabled hydraulics and chainsaw when guards are open, and automatic log splitter stop when the safety guard above the chamber is opened, prioritizing customer safety.
Take your firewood processing to the next level with the Japa 365+ Pro firewood processor, which is also compatible with timber decks, feeding rolls, and log lifters. You can even choose between a gas engine or tractor PTO & 3-phase electric power options.
Overall, the Japa 365 Pro Firewood Processor is an excellent investment for anyone looking to streamline their firewood operation. With its ease of use, durability, and time-saving features, this machine can help you get more done in less time, while also ensuring that you have a reliable and efficient solution for processing firewood.
Experience Efficient and Professional Firewood Processing with Japa 365+ Pro Firewood Processor
|   | Japa 365+ Basic | Japa 365+ Pro |
| --- | --- | --- |
| Max Log Diameter | 14″ | 14″ |
| Max Cut Length | 23.6″ | 23.6″ |
| Power Options | Tractor PTO, 3-Phase Electric, Honda iGX700 Engine | Tractor PTO, 3-Phase Electric, Honda iGX700 Engine |
| Road Version | Not Available | Available |
| Hydraulic Valves & Connections | Included | Included |
| Machine Control | Manual Saw Pull-Down Lever | Joystick |
| Conveyor Speed Regulator | Optional | Included |
| Infeed Controls | Forward | Forward & Backwards |
| Knife Adjustment | Mechanical Lever | Hydraulic Lever |
See How Others Use This Product