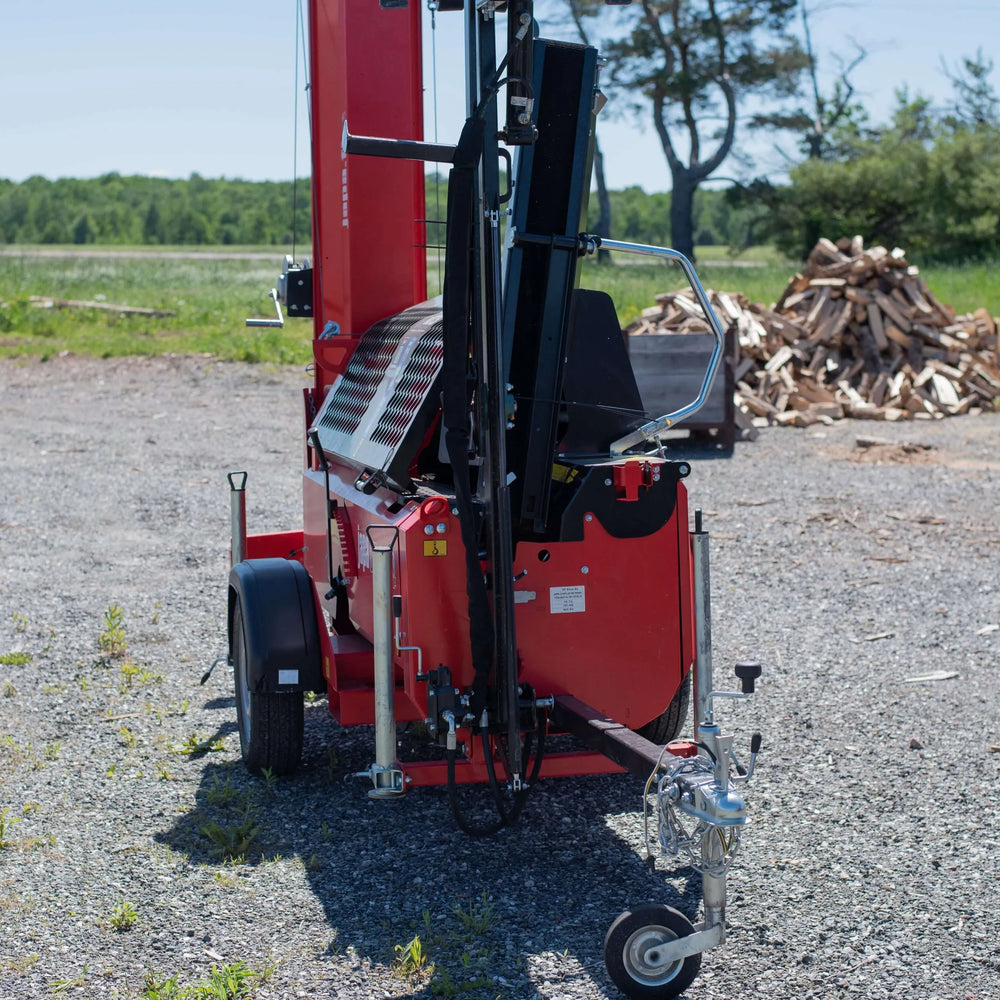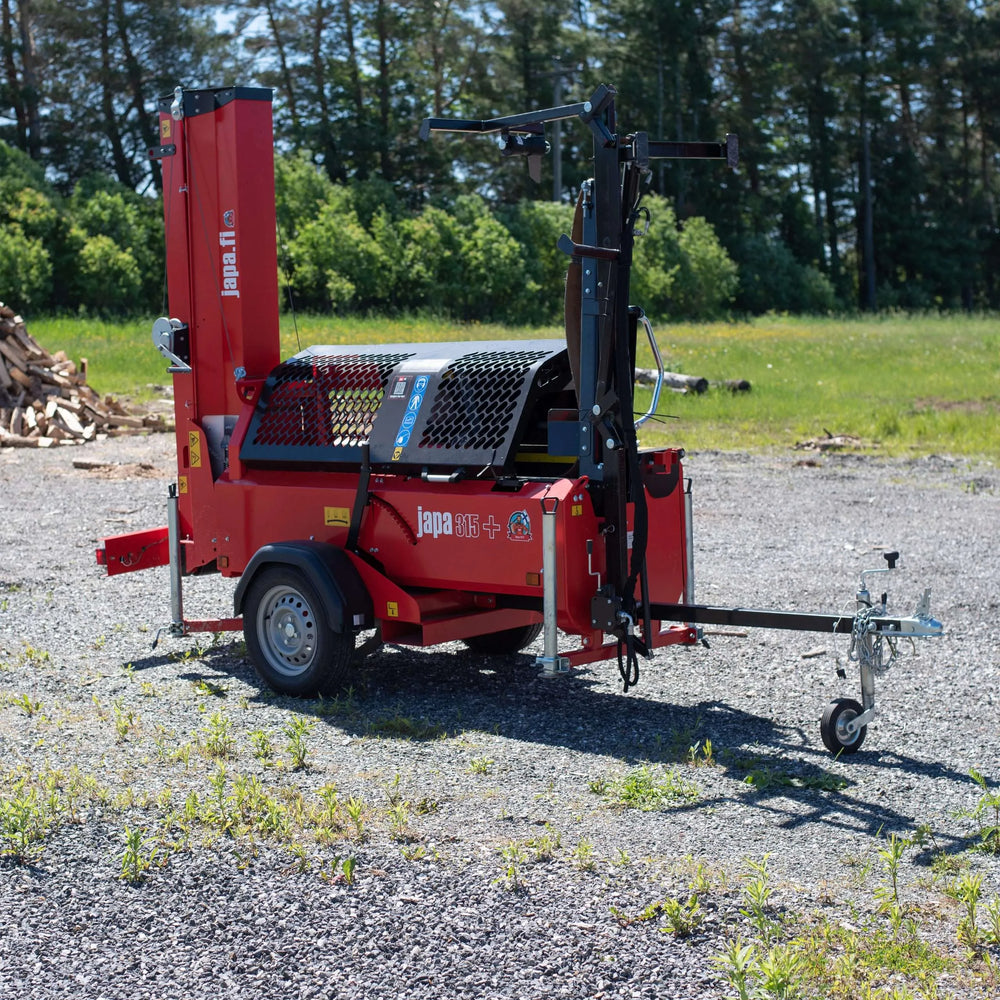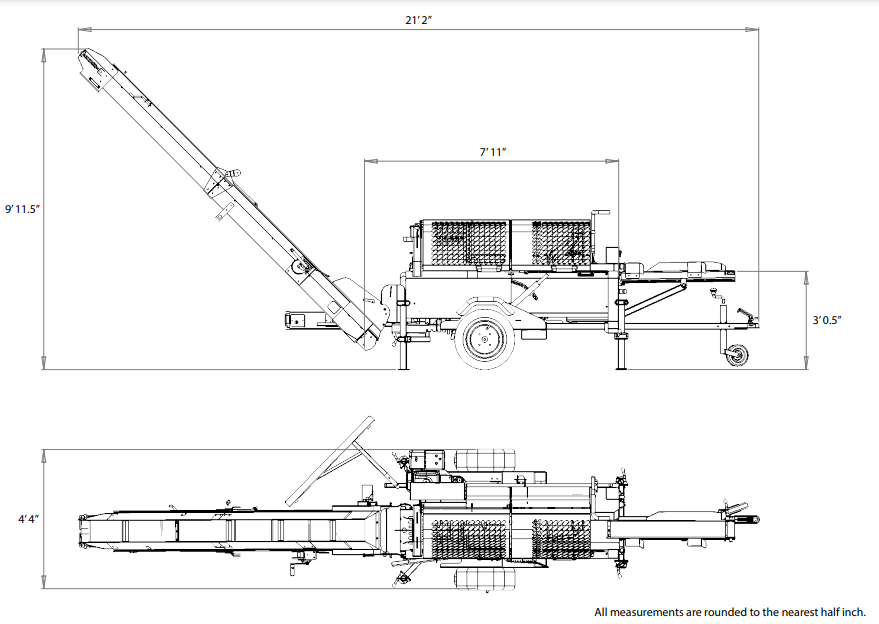 Regular price
Price From:

$22,789.00
Regular price
Sale price
$22,789.00
Unit price
per
Sale
Sold out
Japa® 315 is an excellent choice for shared use or part-time contract work. The processor is equipped with a log feed and splitting mechanism that minimizes pusher movements. This makes cutting logs faster, shorter logs, in particular. The new pusher design facilitates the splitting of all log sizes, and the new blade is easier to use and adjust.
Select Your Options
View full details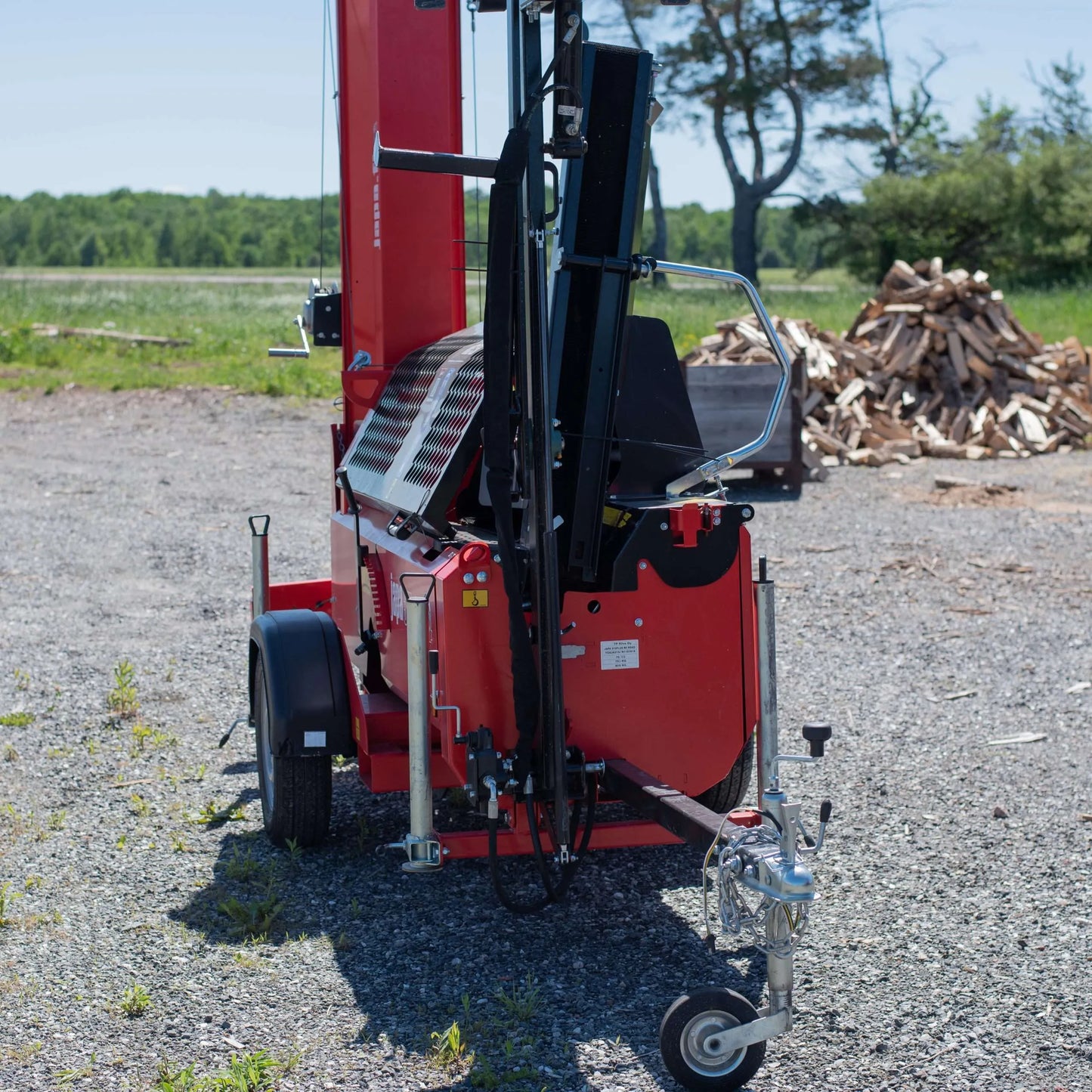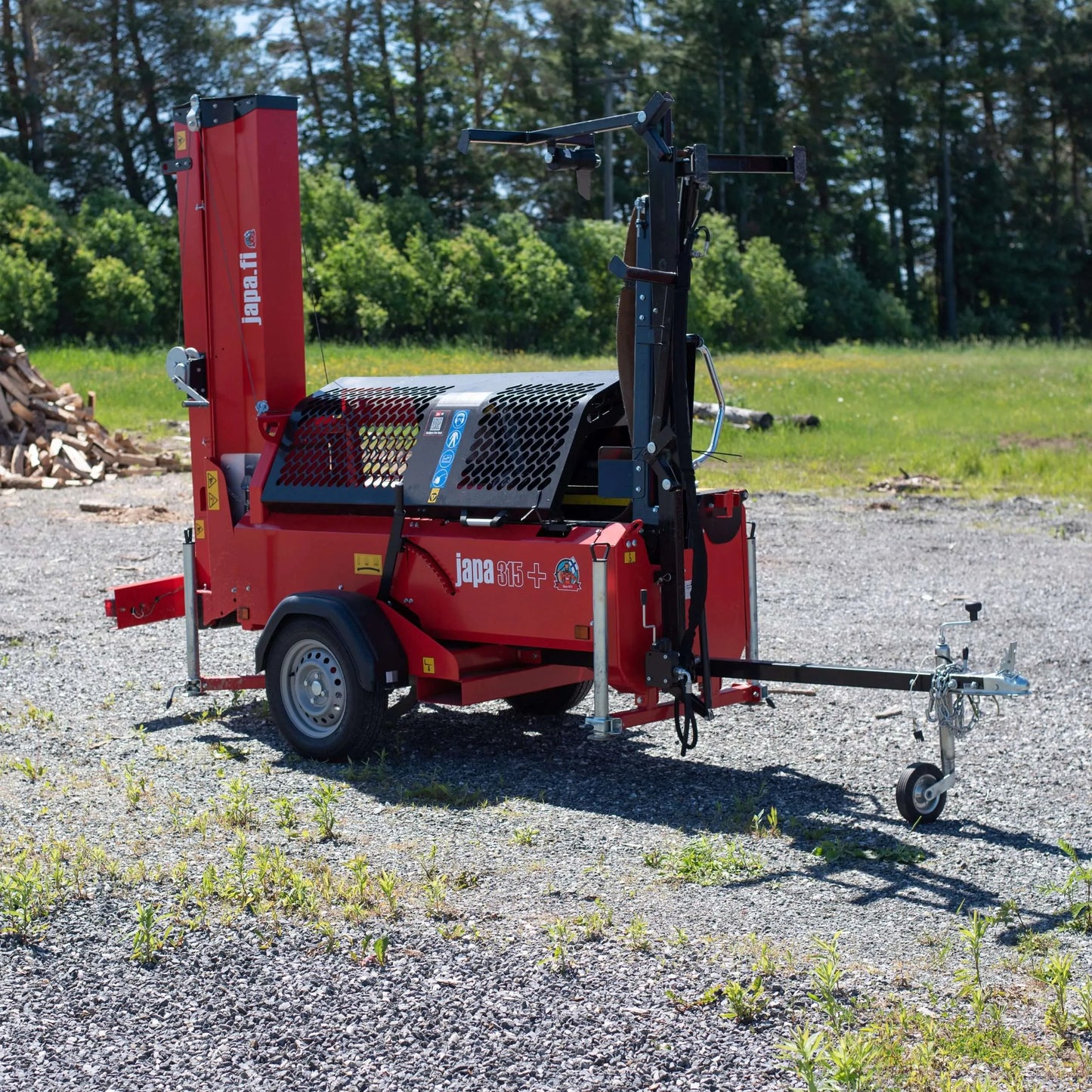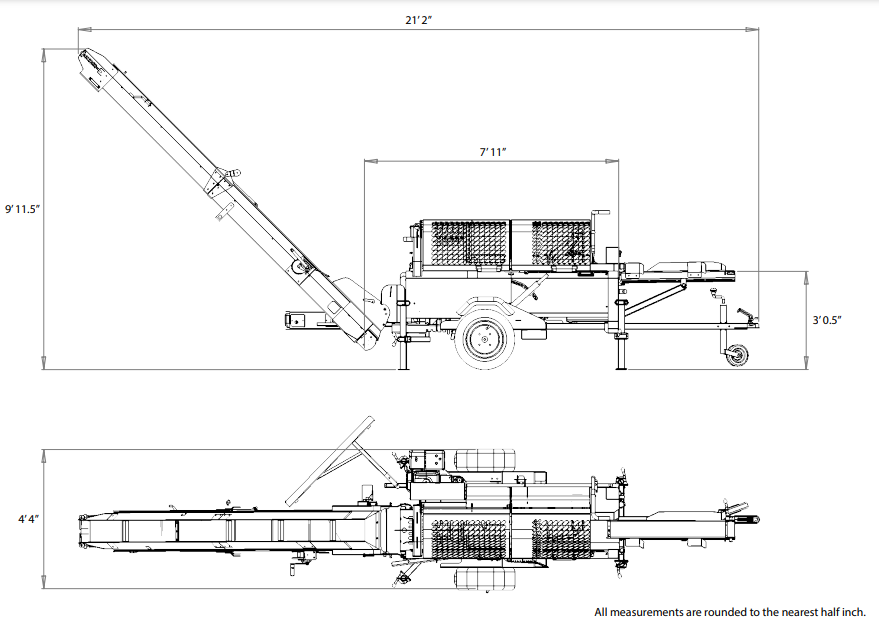 Quick Facts
Max Log Diameter: 14 inches
Max Cut Length: 23.6 inches
Wedge Knife Options: 4-Way Wedge, 6-Way Wedge, 8-Way Wedge
Perfect Split Knife Options: N/A
Warranty: One year
Brand: Japa
Options Explained
Hydraulic Log Lift option includes:
The Japa® 495 log lifter makes it easy to transfer even the larger logs from the ground to the machine without having to lift them manually. It is a perfect accessory for a recreational machine. The log lifter is available with a hydraulic infeed roller making it even easier to transfer logs to the firewood machine's infeed conveyor. The Hydraulic log lifter is installed at the end of the firewood machine and it is not necessary to remove it during transport. Both machines will move in one package to wherever is most convenient for you to make firewood. 
Conveyor options
Comes standard with a wood chute that outputs wood with gravity. Also available are a 7.5' conveyor or 12.5' conveyor to move the firewood up and into a bag or truck to make delivery easier.
Outfeed Conveyor Slew
Standard conveyor setup shoots wood out in a single direction. Adding a slew will permit pivoting of the conveyor to adjust where the conveyor dumps the firewood without having to move the whole machine.
About the Japa 315+ Firewood Processor
General
The Japa 315+ firewood processor is perfect for shared use or part-time contract work. This processor is equipped with a log feed and splitting mechanism that minimizes pusher movements. As a result, cutting logs, especially shorter logs, is much faster. To top it off, the infeed, cutting, and splitting functions are all controlled by one hand. Consequently, the Japa 315+ is very easy to use.
The splitting blade is easy to raise and lower. It can also be fully lowered so only the top blade is exposed, which is great for splitting smaller logs in half. It can cut logs up to 12" in diameter, to a maximum length of 19.7". Reliability, user comfort, and safety are the main priorities of the Japa 315+.
The PTO configuration requires 25 horsepower.
Consistent Firewood Lengths
The Japa 315+ comes with a positive log stopper. This metal positive log stop adjusts to a your required cut length and will stop the log when it enters the chamber. Then when the saw comes down to cut the log, the stopper moves up and out of the way. As a result, the log drops into the split chamber without getting caught on anything.
This guarantees that your cut lengths will be uniform from cut to cut. It takes the guesswork out of processing and you don't need to deal with a hanging chain or rubber antenna that can give inconsistent results.
Self-Lubricating Bar & Chain
The Japa 315+ has a hydraulic powered adjustable bar oil pump. It has a separate oil reservoir to automatically lubricate the bar and chain. As a result, it is less likely to overheat because there is less friction. Which, in turn, lets your bar and chain last longer.
A Safer Firewood Processor
The Japa 315+ meets all the current safety standards, and its active safety grills improve visibility inside the machine, making it easier to use. All the guards have been designed so as to ensure maximum visibility inside the processor, which helps with maintenance (i.e. accessing and servicing the chain). As an added safety feature, the hydraulics are tied to the safety guards. Whenever they are opened, the hydraulics and chainsaw will be turned off to prevent injury.
Hydraulics
The Japa 315+ has hydraulics that make it compatible with log lifts and out-feed conveyors. The 315+ comes with a wood chute and a powered infeed conveyor. However, these can be upgraded. The wood chute can be upgraded to a powered outfeed conveyor. Likewise, you can also add-on a log lift to help with loading logs into the machine.
To handle larger wood, check out the Japa 365 Basic, the next step up. Or, you can look at the Japa 365 Pro for even more options.
To learn more about Japa, visit their site.
All pricing in USD, freight to your location or dealer is additional. Please inquire for further details.
See How Others Use This Product