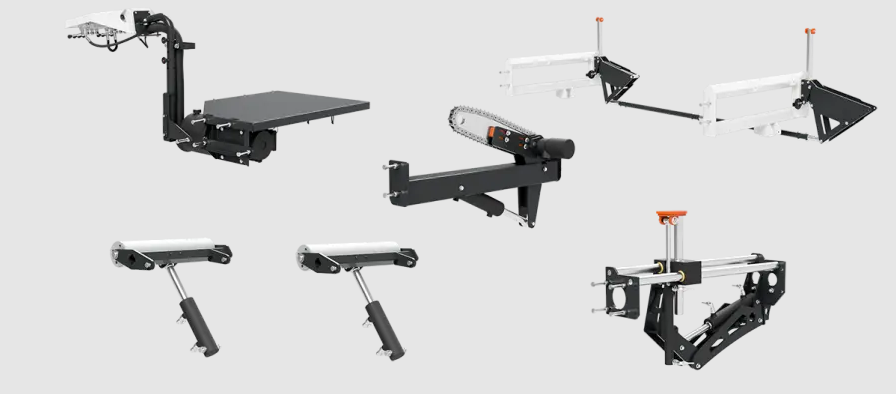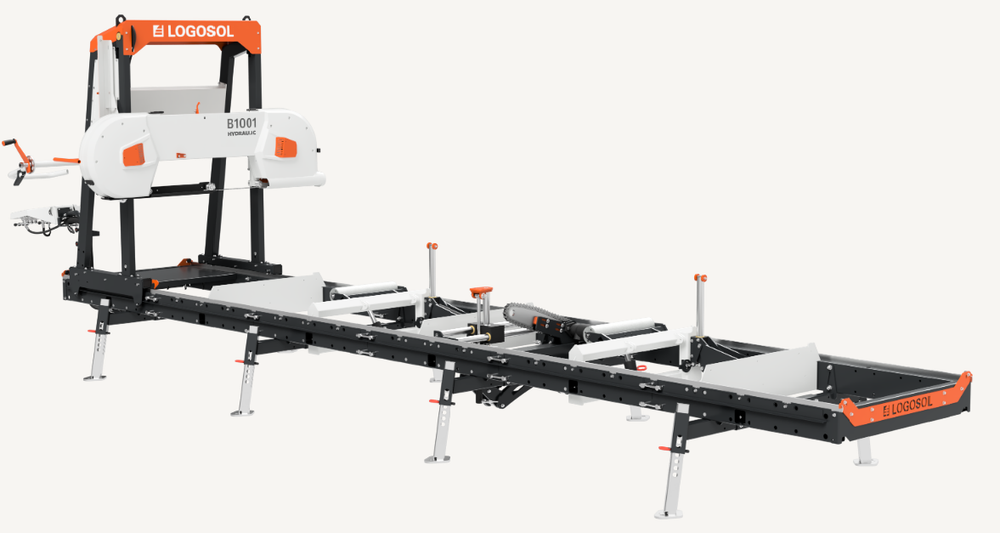 Regular price
Sale price
$13,600.00
Unit price
per
Sale
Sold out
The Hydraulics Kit for the B1001 includes the following components to upgrade your B1001 with hydraulic controls to easily reorient any log and get the perfect cut.

Pieces included:
Control Unit and Hydraulic Unit
Toe boards
Log Rotator
Log Supports
Log Clamp
View full details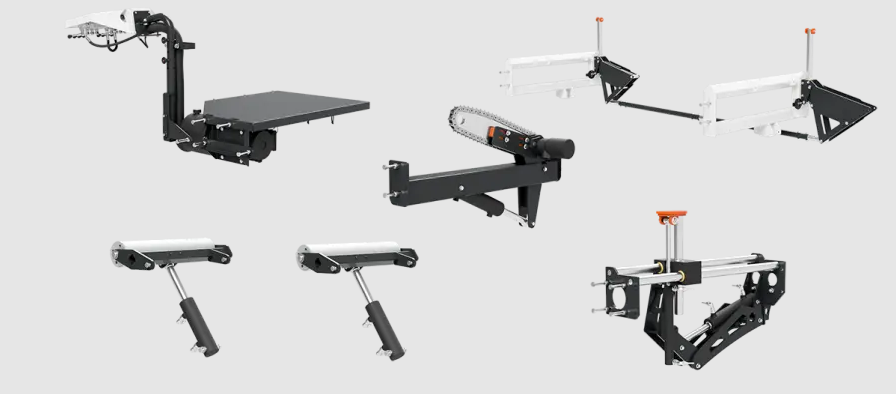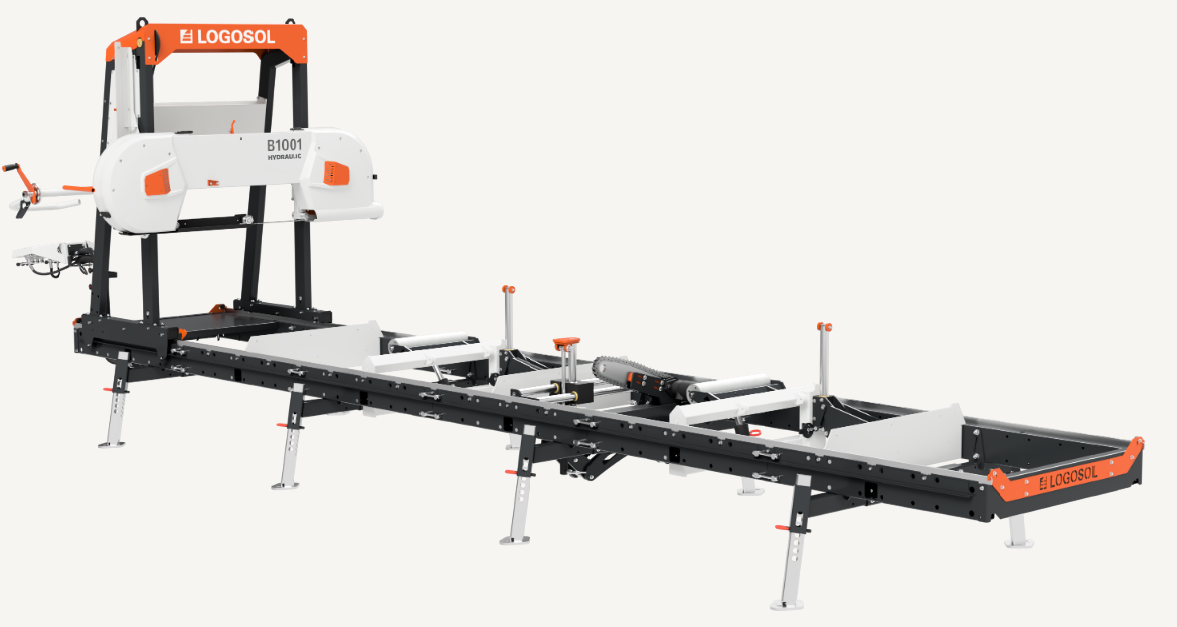 Control unit and hydraulic unit (included)
The swivel panel is adjustable vertically and horizontally for easy monitoring during loading and sawing. Fully ready for integration with Smart Set so you can control everything from the same panel.
Manually controlled valves (4-8 functions)
1 gal oil tank, and 0.2 inch³oil pump
Control panel that can be raised, lowered, and turned for a better view.
Can be locked for transport.
Compatible with Smart Set.
Work platform [27 x 37 inch] that protects the powerpack.
Toe boards (included)
The Toe board allows the operator to raise one end of the log to set the saw cut parallel to the pith of the log and get a straight cut along the log's fibres to maximize yield. The toe boards have rollers on them to allow the project to move front to back along the mill. 
Cross bunk HD (tubular construction)
Log roller: 4" diameter
Max. lifting height: 2.75"
Log rotator (included)
The rotator looks like an oversized chainsaw bar, but raises the log and bites the bark, then when the chain is engaged will rotate the log. Greatly reducing the amount of time needed setting up each cut. 
Sturdy hydraulic cylinder for raising/lowering
Hydraulic motor for chain drive
Log supports (included)
The 12" high log supports are easily controlled from the control unit. They are mechanically connected, which provides the advantage that they are always set to the same height.
Quantity: 2 supports
Function: Mechanically connected log supports that automatically have the same vertical position.
Stroke: 12"
Material: 1.5" stainless steel bar and a linkage consisting of 0.3" laser-cut plates. Bearing housing in steel.
Bearing: Double sets of bushings and dust seals on each log support.
Operation: A double-acting hydraulic cylinder with 6" stroke coupled to a linkage.
Log clamp (included)
Hydraulically controlled arm that pushes logs against the log support. It can also turn logs or blocks.
Double horizontal guides, 2x 1.5"bar
Min. clamping width: 0.8"
Max. clamping width: 27.5"
Vertical stroke: 12"
Bearing: Double bushings and dust seals on each linear movement on the log clamp
Operation:
A double-acting hydraulic cylinder with 12" stroke connected to a 1.5" rod for vertical movement
A double-acting hydraulic cylinder with 7.8" stroke connected to a linkage for horizontal movement